namibia trade network directory.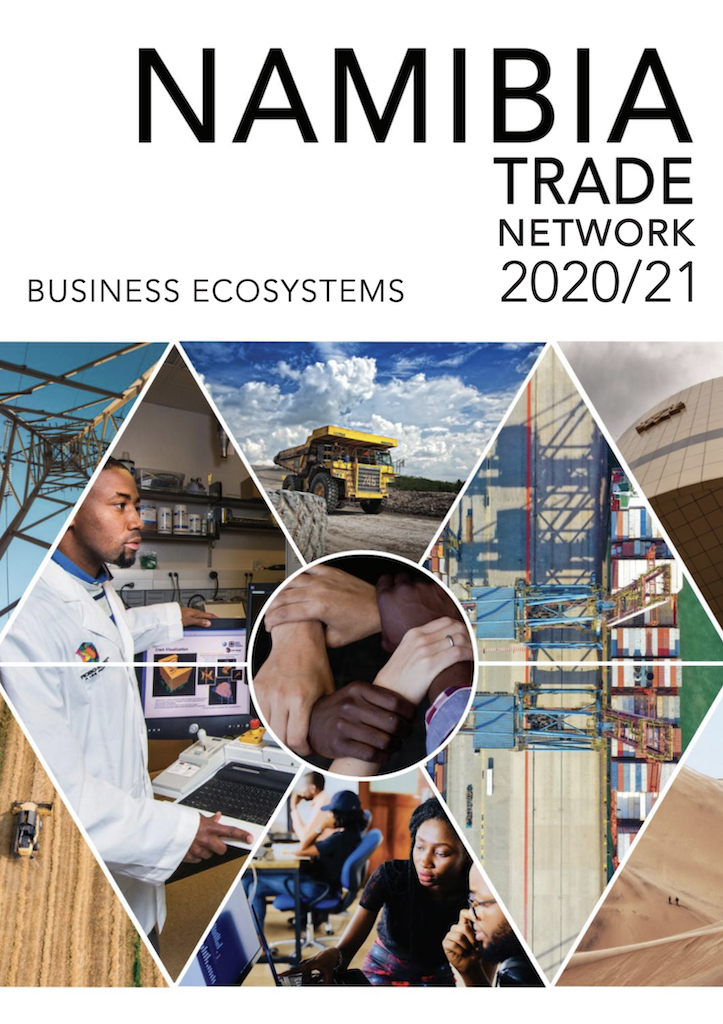 Endorsed by the Ministry of Industrialisation, Trade and SME development

Official publication used by the Namibia Investment Centre to promote foreign and local investment in Namibia.

Portfolio of the country's biggest corporate enterprises, ministries and businesses.
Our readers love…Network of business professionals & trade-related information, business opportunities, potential partners for ventures, sustainable local & foreign investment.
Distributed in Namibia and globally via ministry and e-publication, as well as to all foreign missions, large enterprises and ministries in Namibia.